781-944-6755
22 Frank Tanner Drive
Reading, Massachusetts 01867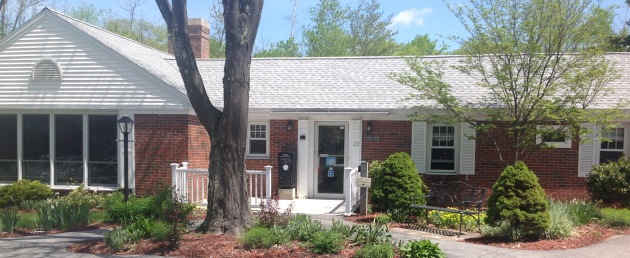 Welcome to Reading Housing Authority, Reading Massachusetts
The Reading Housing Authority (RHA) is a public agency established under Massachusetts General Laws Chapter 121B. Its primary mission is to provide decent, safe and sanitary housing opportunities, thereby improving the quality of life for families, those with disabilities and the elderly of low income. This primary mission requires the coordinated efforts of RHA staff under the direction of the Executive Director to use the Authority's finite resources in a manner that promotes economy of operation and efficiency in the discharge of its public function. In support of its primary mission, stable and consistent performance of all job duties is expected for the benefit of Authority clients, all employees and vendors.
Lyn E Whyte
Executive Director / Reading Housing Authority
---
---
ANNOUNCEMENTS:  
Board Meeting:   Monday, May 8, 2017, at 5:30 pm @ Administrative Office, 22 Frank Tanner Drive. See Agenda.  
Job Postings:  No openings at this time.
Legal Notices: Public Notification for Written Quotes.
Interior flooring at our 667 1&2 Elderly Development known as Tannerville and located at Frank D. Tanner Drive, Reading, MA 01867. See Project Manual  for detailed information.   Written quotes due Thursday, March 9, 2017 by 1:00 PM . Site visit scheduled for Thursday, March 2, 2017 between 9:00 am -11:00 am                                                                    
 Request for Quotation; Trash Disposal at 667 1&2 Elderly Development on Frank D. Tanner Drive. See Request for Quote. Written quotes due Friday, March 3, 2017 by 12:00pm.
General Notices: 
Section 8 News; Effective September 1, 2015, the Reading Housing Authority's Section 8 Program will be adminsitered by the Chelsea Housing Authority.
Please see below either the Letter to RHA Landlords or Letter to RHA Voucher Holders for more details regarding this transition.
CONTACT INFORMATION:
Directions, hours, org chart and staff directory available on the Contact Us pages.
HELPFUL LINKS:
Check on the Links page for more information on Industry Groups, Regulator Agencies, the City of Reading and Massachusetts Housing Authorities.
BUSINESS HOURS:
Monday - 9:00 am to 4:00 pm
Tuesday - 9:00 am to 4:00 pm
Wednesday - 1:00 pm to 4:00 pm
Thursday - 9:00 am to 4:00 pm
Friday - 9:00 am to noon
Closed Holidays